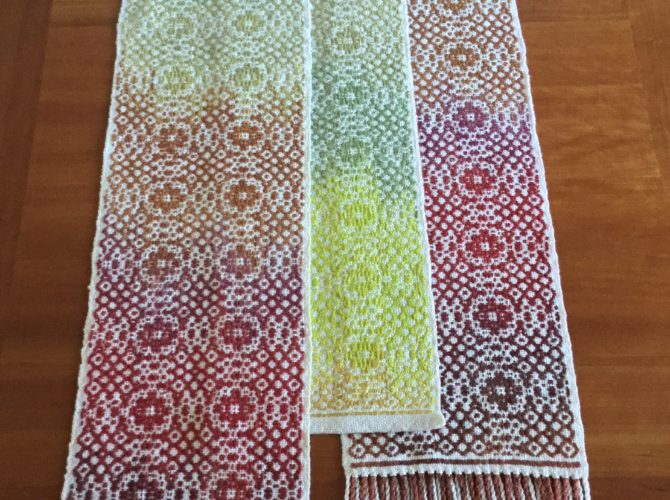 Create original patterns by encoding words or phrases into woven textiles. Name drafting allows you to embed meaning into your cloth and create signature designs which can be interpreted in many different structures.  In this seminar, we'll turn language into a number sequence, profile draft, and finally a weaving draft.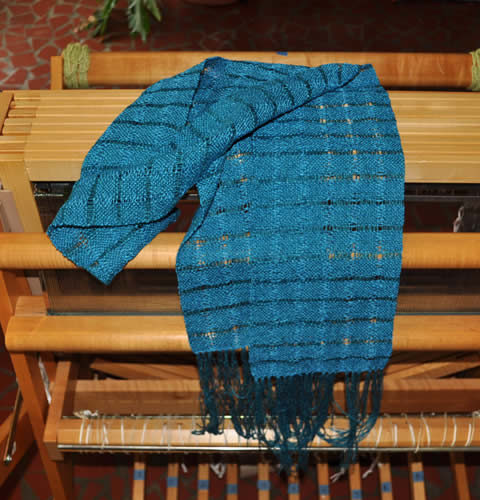 Weave a beautiful scarf in one day! Looms will be warped and ready to weave. At the end of the day, you'll have your own handwoven scarf! No experience necessary.
$85.00 Includes use of equipment, all fiber and materials.
Bring a bagged lunch.