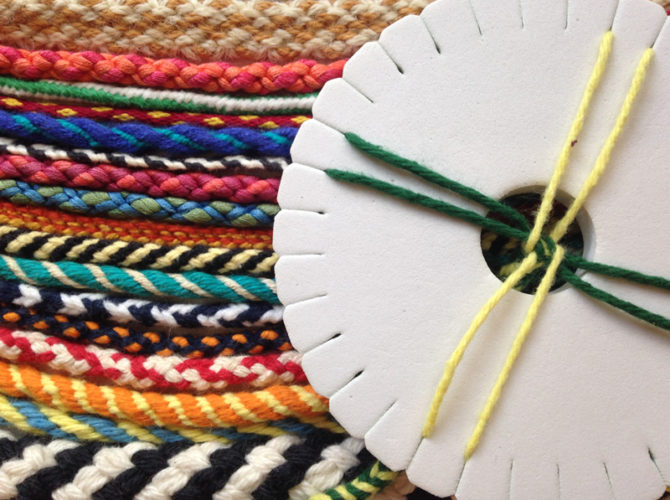 Braids have many uses from jewelry to accessories to home décor. Learn to use the hand-held braiding disk and make a sampler of several shapes and patterns. Students will also be able to try marudai (braiding stools).  Kumihimo is a great complement to weaving, knitting, sewing, and other crafts as a custom accent.
All materials are provided, or you may bring your own braiding disk.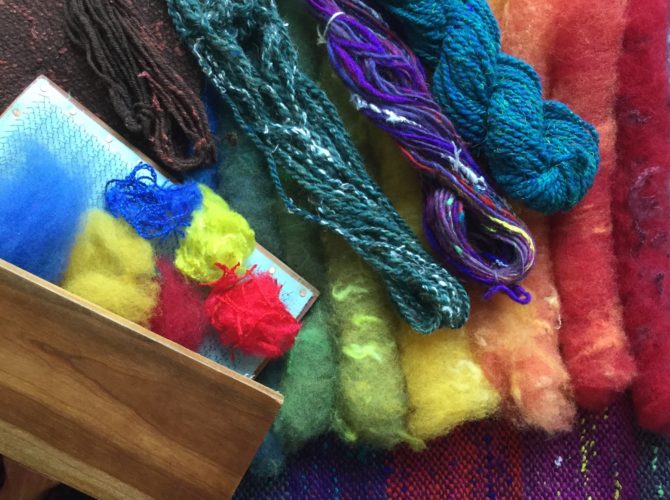 Create a unique novelty yarn by recycling yarn scraps into flecks of color and texture. Garnetted yarns are a creative use for leftover yarns, weaving thrums, and jewel-toned sari silk scraps. We will prepare the add-ins, blend them with fresh wool, and spin new yarns. Once we've got the basic technique, we'll explore designing garnetted yarns for color and contrast. Fibers are provided.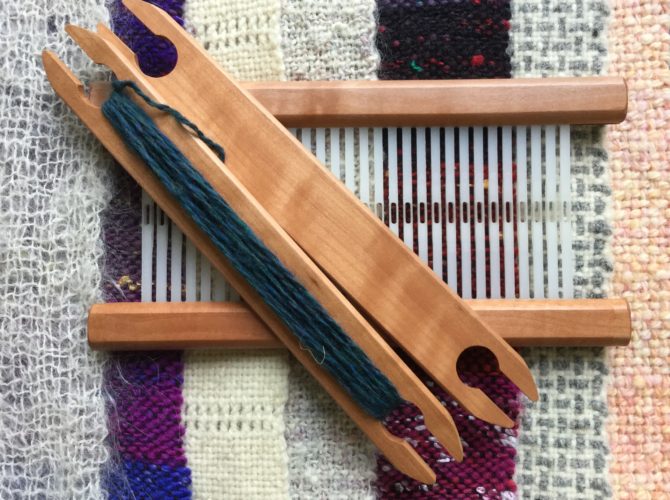 Get started weaving on the simple yet versatile rigid heddle loom! Class will cover warping the loom using the direct warping method and weaving with attention to good edges and an even beat. We'll work on a scarf width and look at some hand-manipulated accents. Students will start weaving in class and finish on their own.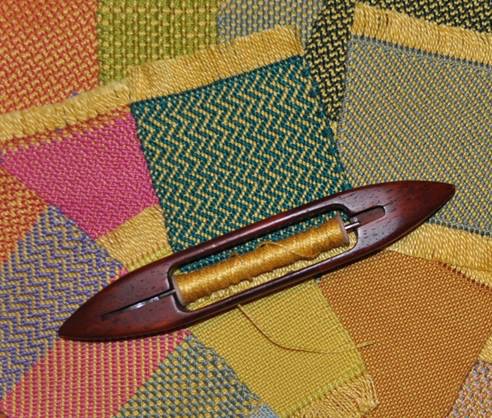 Have you ever dreamt of making your own cloth? Learn the basics of four-shaft weaving, from preparing the floor loom to finishing your fabric. Weave a sampler of several patterns, play with color and design, and create a project. Most of all, experience the joy of being a weaver!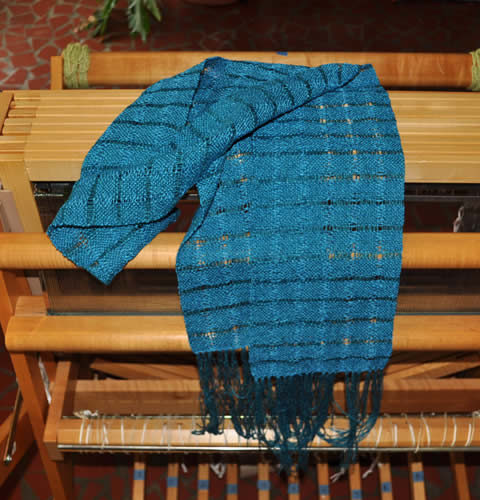 Want to weave? We'll take you through the whole process, from designing a project and setting up the floor loom to weaving and finishing a fashionable scarf (with beads optional). No experience is necessary. Beginners are encouraged to try their hands – and feet – at this wonderful craft!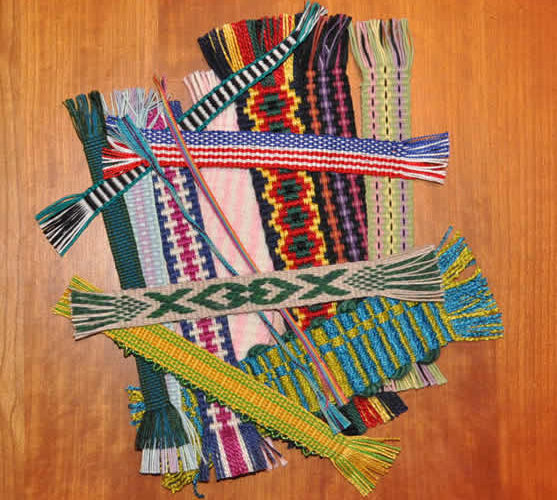 Participants in this inkle weaving round-robin workshop will warp a loom and weave samples in a variety of patterns and techniques. Several plain weave bands illustrate patterning options, with lecture discussing how to create those effects. Advanced techniques include beading, rep, tubular weaving, clasped weft, and pickup. Bands will also use a variety of materials and equipment. Instructor will provide additional warped looms.
Weave intricately patterned, warp-faced bands for belts, straps, accents – even jewelry. Tablet weaving is an ancient technique that uses very simple tools. We'll start by setting up a warp and weaving a sampler of several patterns. Then select or design your own pattern and weave a project or two. No experience necessary; beginners welcome. Established weavers will learn a new technique to complement their loom-woven work.