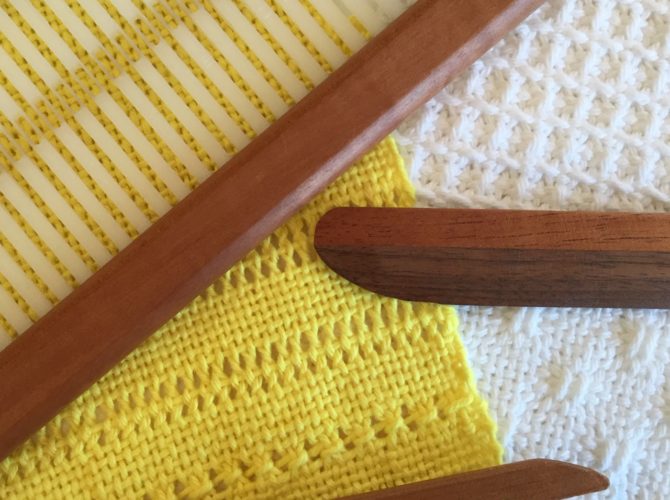 Expand your rigid-heddle weaving with a collection of techniques to add texture to plain weave. Learn several varieties of hand-manipulated lace, create patterns with one and two pick-up sticks, and work with multiple shuttles. Intermediate and up. Students must bring a pre-warped rigid-heddle loom according to provided instructions.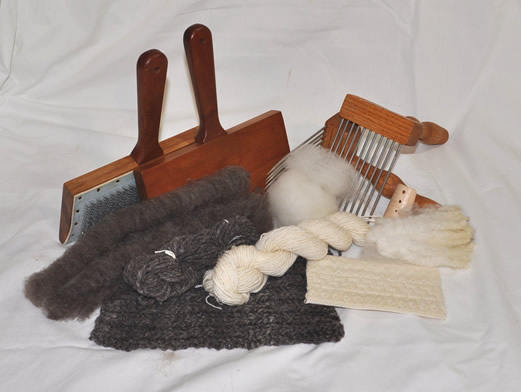 Expand your spinning with yarns that range from the smoothest worsted to the loftiest woolen. One extreme creates firm, hard-wearing yarns with crisp definition, and the other maximizes softness and warmth – and feels like magic to spin! This skill-building week covers a variety of drafting and fiber preparation techniques, including working with multiple fibers, designing yarns for different uses, blending fibers, and spinning novelties. Best suited for intermediate and above students who can spin a continuous yarn.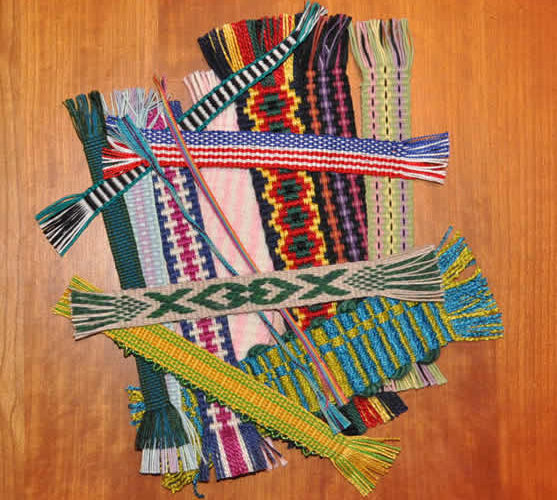 Expand your band weaving with a variety of patterns, materials, and techniques. Start this pattern-packed week by working together to set up looms and weave samples in a round-robin. Examine design elements in plain-weave bands and use advanced techniques including pickup, rep, beading, tubular weaving, and more. Complete a notebook of a dozen drafts and samples, then explore your favorites with additional projects. Prior band weaving experience is recommended and students must be able to warp an inkle loom.