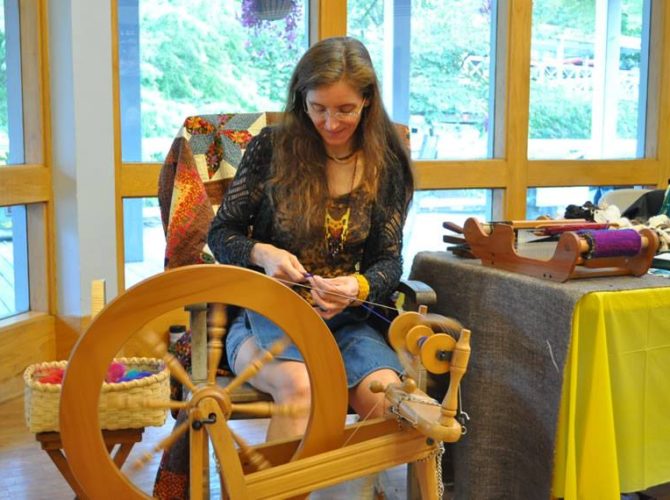 Harvest Festival has been cancelled due to the coronavirus pandemic. Wondering how wool becomes cloth? Come by the expo building at Once Upon a Farm. I will be blending wool, spinning yarn on my spinning wheel, and weaving a scarf on a rigid-heddle loom. I've been spinning at Harvest Festival since 2001! Learn about yarn and cloth production, and see samples of 50+ different fiber types. Shop handspun yarns, handwoven items, and even a few small looms.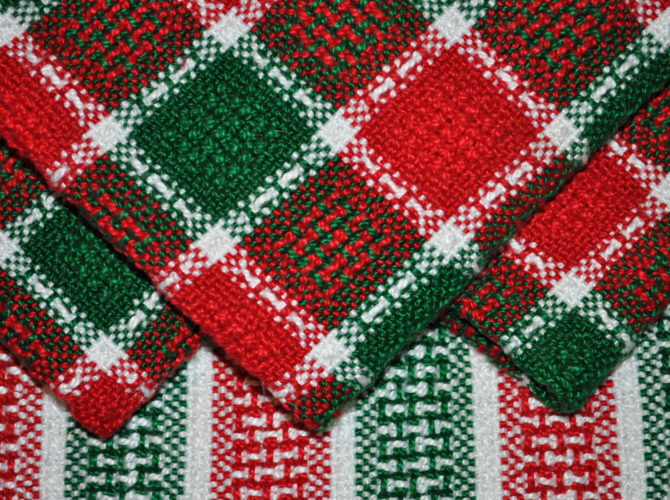 John C. Campbell Folk School has cancelled all classes through the end of 2020 due to the coronavirus pandemic.
Warm up your winter holidays with handwoven gifts! Learn the basics of 4-shaft weaving by reading a pattern, setting up the loom, and weaving your own cloth. Start with a sampler and move on to selecting or designing your own projects. Scarves, shawls, and table linens are just some of the possibilities. Start your weaving journey or refresh your skills in this beginner-friendly class.
Equipment and yarns are available in the Folk School weaving studio.