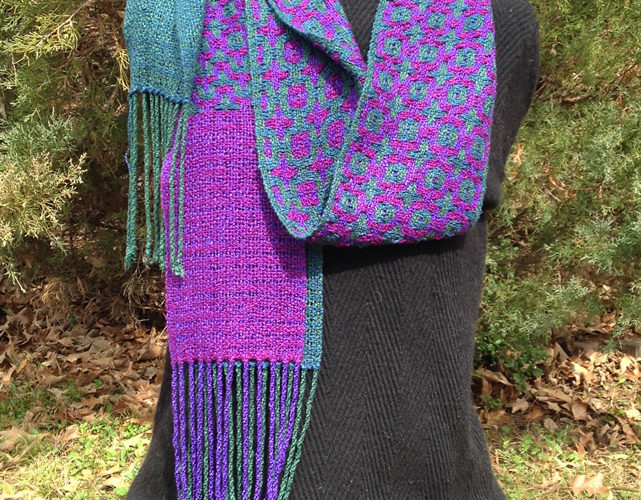 Deflected doubleweave integrates two layers of fabric into one, creating shapes that shift and bend into geometric designs with a surprisingly organic feel. This workshop explores the workings of this complex-looking weave structure, breaking it down into simple components. We will weave multiple patterns on each draft and look at a technique for reading your cloth and designing at the loom.
Participants will work at their own looms to weave a sampler of different pattern possibilities with their individual draft. We'll have a tour of looms to learn from the structure and color interactions on each other's samples.

The Master Spinner Program consists of six progressive levels of classroom and independent study involving skill development, research studies and project assignments in the area of hand spinning of all major types of fibers, yarns and the end use of the spun yarns.  At all levels, students are evaluated on the basis of written assignments, practical projects, oral presentations and skill development.
The Level 2 course explores advanced spinning techniques such as plying, blending, spinning to specifics and advanced wheel operations. In addition to wool students will learn to spin silk, llama, alpaca, mohair, camel and camel down.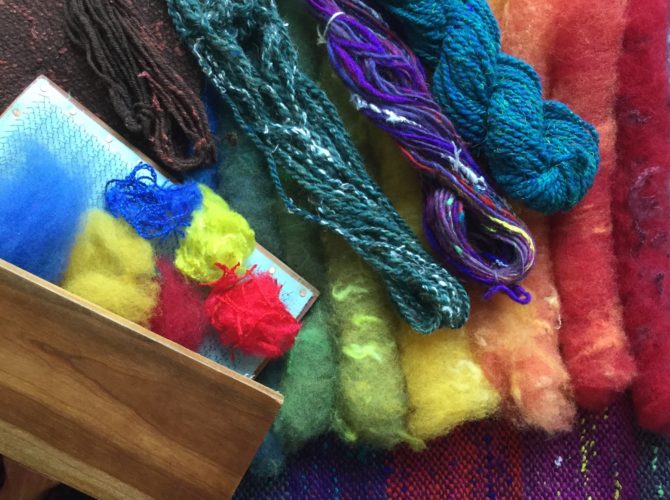 Recycle weaving thrums and yarn scraps into flecks of color and texture in a new novelty yarn. Explore designing with color and contrast. Make your changes smooth or sudden, orderly or random, for colors that flow from one end to the other in a knockout yarn. Please bring your spinning wheel.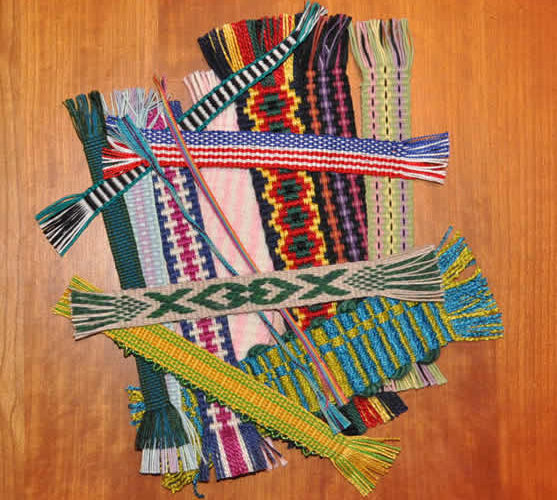 Participants in this inkle weaving round-robin workshop will warp a loom and weave samples in a variety of patterns and techniques. Several plain weave bands illustrate patterning options, with lecture discussing how to create those effects. Advanced techniques include beading, rep, tubular weaving, clasped weft, and pickup. Bands will also use a variety of materials and equipment. Instructor will provide additional warped looms.