The Master Spinner Program consists of six progressive levels of classroom and independent study involving skill development, research studies and project assignments in the area of hand spinning of all major types of fibers, yarns and the end use of the spun yarns. At all levels, students are evaluated on the basis of written assignments, practical projects, oral presentations and skill development.
Level 5 focuses on spinning of cellulose and manmade fibres; spinning to measured specifications and for special purposes; and fibre reactive dyeing of cellulose fibres.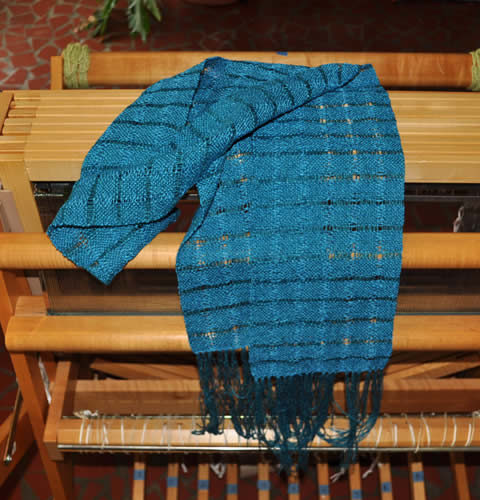 Do you want to weave? Experience the whole process from preparing a loom to weaving and finishing a fashionable scarf – all in one weekend! Choose colors to suit your own personal style, with beads optional. No experience is necessary, and beginners are invited to try their hands at this wonderful craft.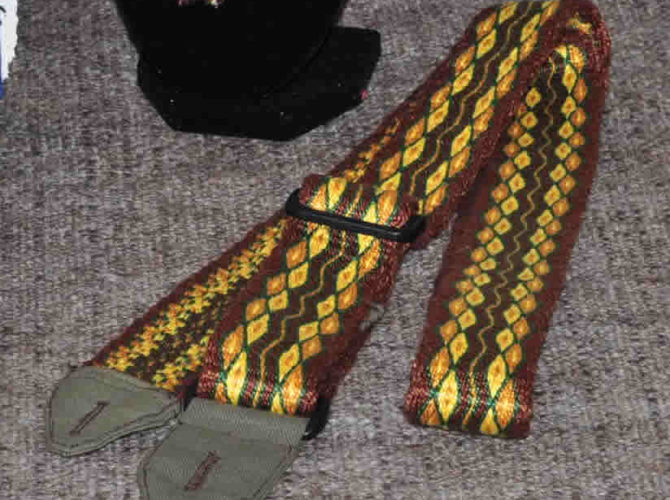 Do you have a ukulele, banjo, or guitar that needs a strap? Learn the tablet-weaving technique for weaving long bands using simple tools, all the way through to finishing. Create a colorful and useful strap for your musical instrument – or your camera, a carry strap for your yoga mat, or a leash for your dog! You can make all sorts of useful items from woven bands. No weaving experience is necessary. If you play a string instrument, bring it for a good fit…and maybe evening jam sessions!
Co-instructors Angela Schneider and Pam Howard