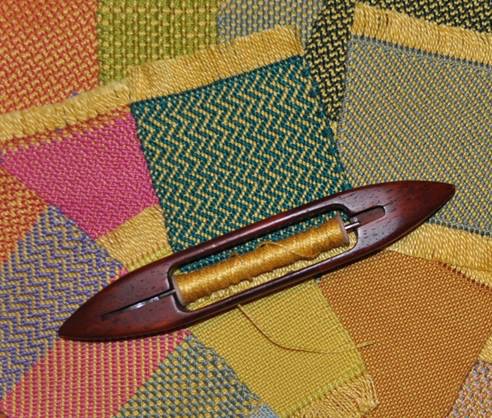 Do you dream of making your own cloth? Learn the basics of four-shaft weaving, from preparing the floor loom to finishing your fabric. Weave a sampler of several patterns, play with color and design, and create a project. Most of all, experience the joy of being a weaver!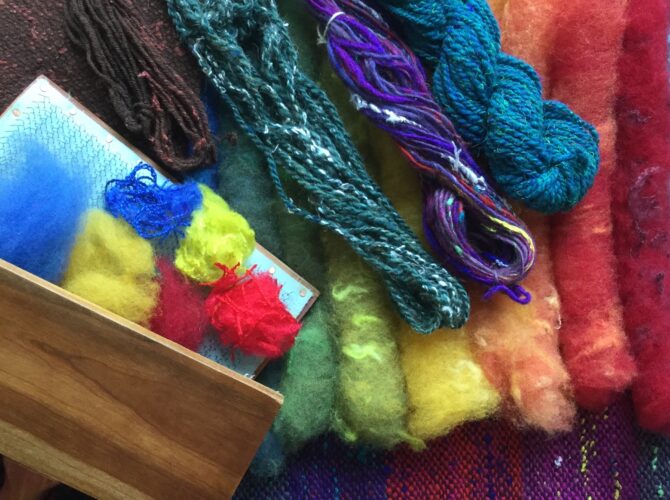 Make unique yarns by recycling weaving thrums, yarn leftovers, and salvaged silk threads into flecks of color and texture in a new novelty yarn. Design these yarns for color and contrast and create color gradients by blending small amounts of solid color fibers on hand cards. Make your color changes smooth or sudden, orderly or random, for colors that flow from one end to the other in your finished piece. This colorful class is open to students who can spin a continuous yarn.
In this weekend class, you may choose to spin yarns in multiple colorways, or design one yarn to knit or weave a scarf.