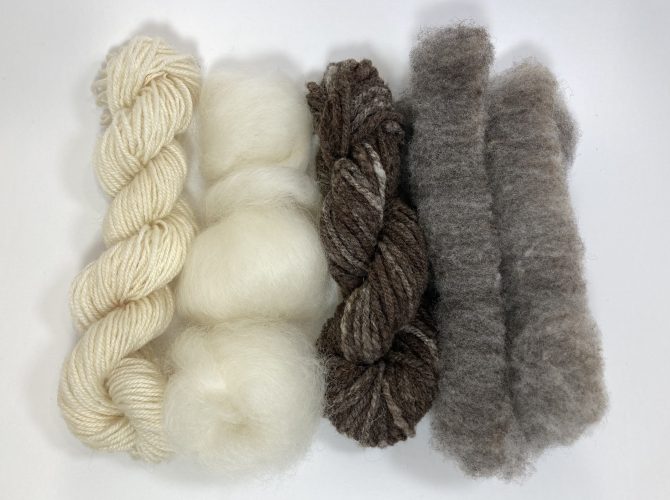 2-day Intensive
Explore drafting techniques and fiber preparations that cover the range from the smoothest worsted to the loftiest woollen yarns. One extreme creates firm, hard-wearing yarns with crisp definition, and the other maximizes softness and warmth (and feels like magic to spin!). This skill-builder class covers four drafts—short-worsted draw to woollen long draw and two in-between drafts—plus carding and combing techniques to go with them. We'll spin them all and examine the appropriate fibers, preparations, and yarn characteristics for each.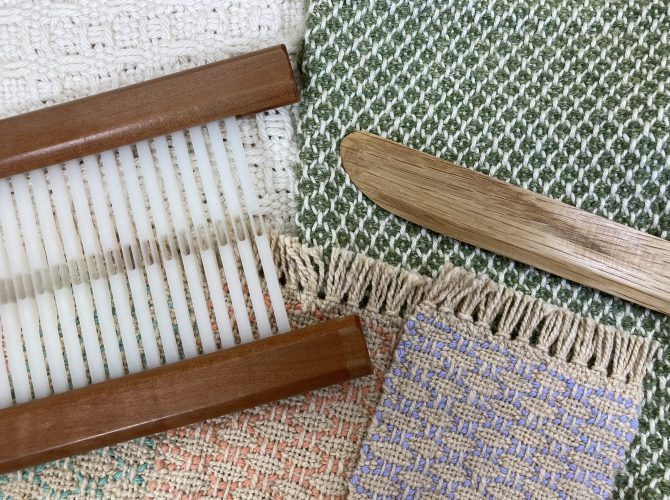 Sampler
Expand your rigid-heddle weaving with a collection of techniques that add great texture to plain weave. Angela will introduce you to patterns that can be created with one and two pick-up sticks, as well as how to work with multiple shuttles. Honeycomb, simple twills, and textured weaves await!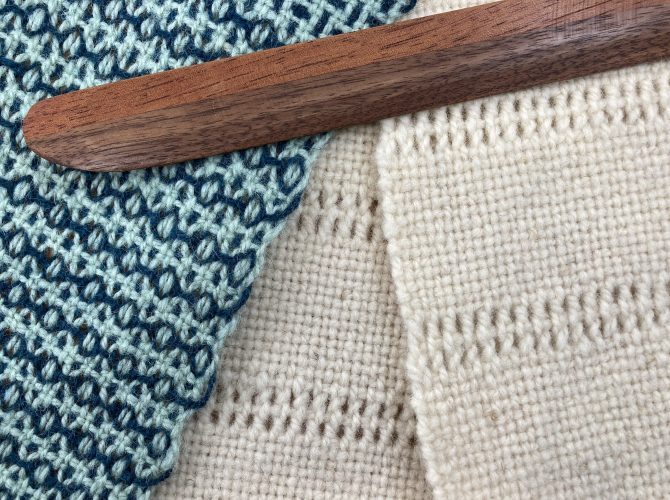 Sampler
Add texture and light to your weaving with a collection of hand-manipulated lace, including leno, Brooks Bouquet, Danish Medallion, and variations. Angela will show you how to create laces that can be used for decorative borders, repeating motifs, or all-over patterns. These techniques are equally suited to rigid-heddle and multi-shaft looms. Warped rigid-heddle looms will be available for use during class. If you wish to bring your own loom, Angela will provide warping instructions prior to class.
‍